Betty A. Schellenberg
Enlightenment and the Writing Self in Eighteenth-Century Britain

Susan Whyman's The Pen and the People, highlights her research methodology and makes the carefully cumulative structure of her argument explicit. She provides four appendices detailing the family archives, the individual writers, and the manuscript letters upon which her study is based, and explains her decision to focus on a few relatively in-depth case studies rather than create a "kaleidoscope of fragments" (234) drawn from all of the sixty-three family archives she originally analyzed. The book itself builds sequentially from an overview of the material conditions that enabled letter writing, to an examination of worker and middlingsort writers, and finally to a study of the development of "literary" elements in the letters of middling writers.




ANTHONY FLETCHER
South Newington

Susan Whyman's project is based upon a massive archival investigation It revealed an unexpected wealth of surviving correspondence from the period 1660 to 1800. So rich was it that she decided to exclude gentry archives and focus upon thirty-five previously unknown collections from middling sort families. Hence the theme of the pen and the people. The book is triumphantly successful. It reveals a series of private and personal worlds, showing why people wrote to each other and what letters sent and received meant to them. Our understanding of the culture and mentality of late Stuart and Georgian England is both broader and deeper after her work.

Whyman's argument is aided by her addition of a new concept to historical discourse which she calls 'epistolary literacy.' She cuts through some rather confused debate about literacy. Her term refers to layout, spelling and grammar as well as content and literary technique. Her documentation is so extensive that she is able to make useful comparisons between the epistolary literacy of individuals.

The book is in three sections which seem a little disparate but finally cohere. Whyman is good on learning among young people about the useful art of writing a proper letter. She explores copybooks and letter writing manuals, emphasising youthful pride in this kind of literacy with thoughtful case studies. She establishes that nationally the mail, previously seen as backward before 1800, was actually well organised. Jane Fairfax's remark in Emma that 'the post-office is a wonderful establishment' with hardly one of the thousands of letters 'constantly passing about the kingdom' going astray makes sense in this context. The central chapters concern specific groups. She discusses farmers and workers in the North of England struggling for economic advancement. She depicts their inner worlds. Case studies from Dorset and Manchester show the middling sort confronting problems in business through letters seeking advice. Letters in Quaker and evangelical families reveal the ponderings and resonances of ardent faith as a guide to every aspect of daily life and relationships. Dissenters, she observes, as a distinct minority had a heightened need to stick together. Time and again she finds exchange of letters being used to cope with anxieties. In the final section, Whyman tackles the connections between letter writing and a developing literary world of periodicals, bookshops and libraries. Samuel Richardson's epistolary novels Pamela and Clarissa are an obvious point of entry here. She is able to show that after 1750 there was an epistolary moment when real letters and fiction became closely intertwined.

Twenty-three illustrations provide many insights into the art of penmanship, contemporary instruction on how to hold a pen and maps of great roads which confirm the argument about postal efficiency. Whyman's conclusion that letter writing allowed men, women and children to give each other succour and develop independent opinions in an arena that was never threatening is fully established in this deeply researched volume Overall this is a highly satisfying book.

Penelope J. Corfield, Professor of History,
Royal Holloway, University of London

"This path-breaking study, written with verve and learning, shows convincingly that Georgian England's new postal services encouraged an expansive culture of letter-writing among both rich and poor—with improved communications then, as today, heralding wider social changes."
John Barnard, Emeritus Professor of English
Literature, University of Leeds
"This is an important and ground-breaking book. Dr Whyman's research, largely drawn from the under-used resources of local record offices, radically extends the body of evidence for exploring the uses and effects of literacy in the long eighteenth century into the working and middling classes."


Susan E. Whyman's book on letter-writing is reviewed by James Daybell
February 18, 2010

Susan Whyman's impressive new book comes amid a flurry of recent publications on letterwriting during the period from the 16th to the 18th centuries, including Clare Brant's Eighteenth-Century Letters and British Culture, Eve Tavor Bannet's Empire of Letters, my own Women Letter-Writers in Tudor England and most recently Alan Stewart's magisterial Shakespeare's Letters. Whyman's study breaks significant new ground,...


Live Journal
antiquarian postcards ~ Posted on 2009.10.28

I have been thinking about the Post Office: partly because of Susan Whyman's absorbing new book, The Pen and the People, which shows how, over the seventeenth and eighteenth centuries, the Post Office gradually evolved from a mechanism for government censorship into an indispensable means for people to stay in touch with each other.


Amazon Book Reviews
by M. Reed


Life B4 Twitter, March 23, 2010

This book helped me understand the circumstances in the early 18th century England that contributed to the ease with which people (especially poor folks with no formal education) communicated with family, friends, and lovers by letters over long distances. Every age fosters a particular mode of communication -- twitter now, bards long ago -- and the 18th century fostered an age of letter writing. Great book, well written and researched, with an abundance of original source material.






Professor Pat Rogers,
University of South Florida

By far the best teaching tool for Trivia … Pioneering essays pull the reader into the heart of the poem by providing parallel modes of understanding. They often manage to open up a given passage by applying in turn various explanatory models, which serve in combination to illuminate Gay's intentions and achievements in a way never previously attempted. It is a method which opens many possibilities for a fresh way of understanding literature of the past. Walking the Streets of Eighteenth-Century London makes a very welcome addition to the essential reading on Gay and figures among the very best investigations of the Augustan satirists in recent decades.


Henry Power
Times Literary Supplement
Novemeber 23, 2009
There is much to enjoy in this volume. The text of the poem itself is a sound one, and the commentary, far fuller than anything currently available, will be useful.

Intercapillary/Space
Reviewed by Melissa Flores-Bórquez 2007

John Gay's Trivia, or, the Art of Walking the Streets of London (1716) is the most vital from a large clutch of early eighteenth century 'art of' poems which worked in that instructional space forever opened up by Virgil's Georgics. ….. Now Clare Brant and Susan E. Whyman, historians of the eighteenth century, have edited the text anew, also presenting nine diverse essays - from contributors in different fields - which address aspects of the poem and its contexts.

The poem has been edited from the first edition, but with the passages Gay later added, and it is presented without modernization of spelling. The useful footnotes add a few extra things to those of Dearing and Beckwith. The book's illustrations include a map of London from 1716, sample images from Lintot's second edition of the poem, a photograph of a pair of women's pattens (key item in the poem), and a painting of a damsel twirling her mop (again an important image).







Reviewed by Victor Stater, Louisiana State University
APril 2000

A Gentle Transformation: the Late Stuart Verneys of Claydon

The Verneys of Middle Claydon Buckinghamshire have been the subject of scholarly investigation before, and no wonder, having left an archive of over 30,000 documents for the benefit of posterity. In 1984 Miriam Slater published Family Life in the Seventeenth Century: The Verneys of Claydon House. Slater focused upon the lives of Sir Edmund Verney, Charles I's standard-bearer and a prominent casualty at Edgehill, and his twelve children, particularly his heir Ralph. Susan E. Whyman carries the family's story forward into the eighteenth century.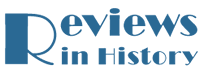 Ann Hughes, University of Keele
October, 2000

The seventeenth-century Verneys of Claydon House, Buckinghamshire are probably the best documented of all Stuart gentry families, their archives frequently exploited by historians. Their letters enliven general narratives from S.R. Gardiner's civil war volumes onwards, and their papers have been more comprehensively mobilised in an exemplary case study by John Broad of the economic fortunes of the gentry in an era of war...

Steve Hindle, University of Warwick, Social History
A wonderful archive is not itself sufficient to create a book as engaging and rewarding as Sociability and Power. Through Susan Whyman's archival industry, methodological subtlety, and historical imagination, the silent, neatly beribboned stacks of Verney correspondence have finally found their voice."
Hugh Hanley, County Archivist, Records of Buckinghamshire
"Packed with fascinating insights…it should appeal to the general reader as well as the specialist"


Bernard Capp, University of Warwick, Continuity and Change 16 (2001), 318-9
"This is an important and stimulating work with a significance reaching far beyond the story of the family it chronicles."
Anthony Fletcher, History Today
"Whyman's stupendous research effort took her through more than 7,000 Verney letters..Her new and exciting dimension is the London world of the youthful John Verney…a fine study."
Linda Pollock, Tulane University, Historical Journal
"Gracefully written…she successfully lays bare a world riven by struggle and self-interest."